54
Avg. Days with Snowfall
89.25
Avg. Inches of Snow per Year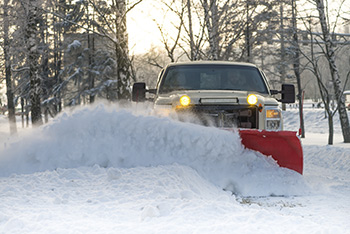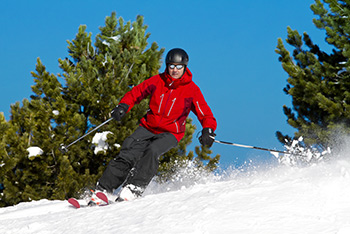 Winters in Vermont
It is hard to decide if Vermont is more famous for its fall foliage or its winters. Love or hate it, winter is the longest season in Vermont, unless you are a "snowbird," there's no escaping it. Winter typically lasts from late November to early April depending on the year and region of Vermont.
Winter in Vermont can be quite magical! From the stunning beauty of freshly fallen snow to the slew of winter adventures, sports and festivals to be had. Not to mention, the Maple Sugaring season starts in late February.
Beating the Winter Blues
As many Vermonters know cabin fever is real, and the best way to beat the winter blues is to embrace winter! Here are a few tips for surviving the cold, the winter blues and even the roads.
Get Outside
Find a winter sport or activity you enjoy. Vermont winters and skiing are nearly synonymous, but there is so much more fun to have when there is snow on the ground! Despite popular belief, not all Vermonters like to whip down mountains on a pair of skis. So, don't despair if skiing and snowboarding aren't your thing. If you prefer a more relaxing activity away from the crowds, you can give cross-country skiing or snowshoeing a try. Or you can head to the nearest indoor or outdoor skating rink, or reconnect with your inner child and go sledding.
Dress for the Weather
A good winter coat is your first line of defense against frigid winter temps. Dress in layers with a set of thermals, snow pants and winter boots. Listen to Mom and don't forget the essentials, hats & mittens.
Be Ready for Snowy Roads
Snow tires are a must, especially if you plan to spend your weekends escaping to the mountains for your favorite wintertime sport. Be prepared for commutes to take a little longer when the snow flying or the roads are icy. Keep a blanket and shovel in your trunk for traveling through Vermont's quaint and picturesque towns.
Just Too Cold to Go Out?
If you'd rather be indoors on a cold & snowy day, treat yourself to a spa day. Most of the large resorts have spas onsite, or you can find one closer to home if you prefer. Or curl up with a book in front of the fire or your favorite local coffee shop or bookstore. Take in a show at one of Vermonts's theaters.
There is no wrong way to enjoy a Vermont winter day!