43.3
Avg. Inches of Rain per Year
89.25
Avg. Inches of Snow per Year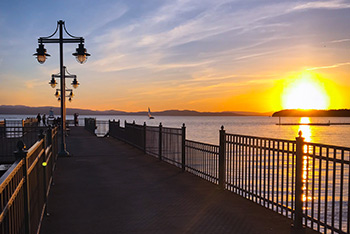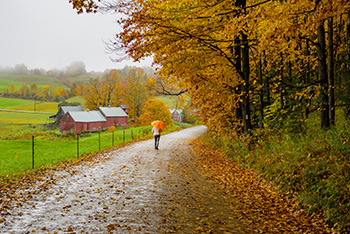 The weather in northwestern Vermont varies by season, providing a variety of beautiful scenery and outdoor activity. We are well known for our colorful fall foliage that creates a stunning backdrop for getting outdoors to hike, pick apples, or just take in natures' wonder. Vermont also boasts a snowy winter perfect for our many ski mountains, with annual average snowfall at 79 inches and even more at the peaks.
Spring (March to May): Spring in Vermont is characterized by melting snow, rain showers, and rapidly changing weather. Temperatures can range from below freezing to the high 60s°F (15-20°C) during this season. It is a time when the state starts to come alive with budding trees, blooming flowers, and the sounds of wildlife returning from their winter retreats.
Summer (June to August): Summers in Vermont are warm and sunny with an average temperature of around 80°F (27°C). This is a popular time for outdoor activities such as hiking, swimming, and camping. While temperatures can occasionally reach the 90s°F (32°C), the cool mountain breeze and low humidity keep the climate comfortable.
Fall (September to November): Fall in Vermont is famous for its spectacular display of fall foliage. The mountains and hillsides are covered with vibrant hues of red, orange, and yellow. Temperatures start to cool down, and the air becomes crisp and fresh. It is a great time to go apple picking, attend fall festivals, or take a scenic drive to enjoy the foliage.
Winter (December to February): Winter in Vermont is long and cold with temperatures ranging from the single digits to the low 30s°F (-12 to 0°C). The state is known for its heavy snowfall, which makes it a popular destination for winter sports such as skiing, snowboarding, and snowshoeing. The winter season also brings about many holiday celebrations and events throughout the state.
Overall, Vermont's weather and seasons offer a diverse range of experiences for visitors and residents alike. From the beauty of fall foliage to the excitement of winter sports, there is something for everyone to enjoy in this picturesque state.