40%+
 Of U.S. Maple Syrup is Produced in Vermont
Red Clover
Official State Flower
1.2
Million Acres of Farm Land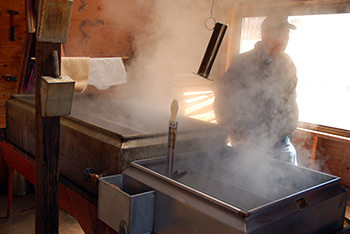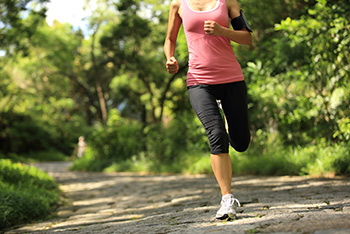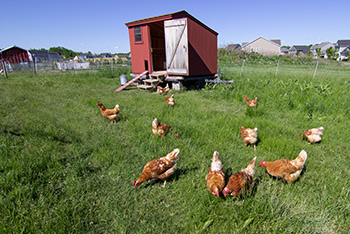 Springtime in Vermont is a season of renewal, bringing with it a much-needed burst of energy as the cold temperatures and snow gradually fade away, and the days become longer. The first few warm days evoke a certain joy as one can throw open the windows, venture outside without a jacket, and bask in the warm sun. In Vermont, the start of Spring is not determined by a date on the calendar but rather by the unpredictable whims of Mother Nature. Some years, warmer temperatures may arrive as early as mid-March, while in other years, Winter stubbornly clings on through late April.
The Tranisition from Winter to Spring
One of the first signs of spring in Vermont is steam rising out of the maple sugar houses when warm days and cool nights usher in the sugaring season. 
Outside, Vermont undergoes a stunning transformation, and the hills and pastures transform back to green and early flowers start to bloom.  Some of our favorite seasonal businesses come back, such as the local creemee stand (in Vermont, a creemee is what most other people call soft serve ice cream) and many local farms are open for the public to see the newborn animals.
Living in Vermont in the spring season can be an incredible experience, as the state is known for its stunning natural beauty, unique culture, and a wide variety of outdoor activities and events. While the season can bring some challenges, such as the infamous mud season, there are plenty of reasons to embrace the spring season in Vermont.
Embracing Spring in Vermont 
Spring Tastes Like Maple Syrup in Vermont. You can get a taste of this famous Vermont treat while it's still warm by visiting local Sugar Shacks that open to the public or experience even those not normally open to the public on the Open House Weekend each year. Many local sugar makers welcome anyone to come by and see how maple syrup is made.
Exploring Vermont's Scenic Views & Natural Beauty. Springtime in Vermont is also an excellent time for hiking with an extensive network of trails available, ranging from easy walks to challenging climbs. Vermont is home to an extensive network of trails, ranging from easy strolls to challenging climbs. The spring season is a great time to explore these trails, as the weather is mild, and the forests are alive with new growth and wildflowers.
One of the most popular hiking destinations in Vermont is the Long Trail, which runs the length of the state from Massachusetts to Canada. The trail offers a variety of terrain and scenery, from high peaks and ridges to tranquil streams and waterfalls. Many other trails in Vermont offer similar experiences, and there are plenty of resources available for hikers of all skill levels.
Biking is another popular activity in Vermont during the spring season. With quiet roads, scenic routes, and plenty of destinations to explore, biking in Vermont is a great way to enjoy the spring weather and stay active. There are numerous bike rental shops and bike-friendly accommodations throughout the state, making it easy to get started.
Fishing is another popular activity in Vermont during the spring season. The state is home to a wide variety of fish species, including trout, bass, and pike, and there are numerous lakes, rivers, and streams to explore. Fishing in Vermont requires a license, which can be purchased online or at various locations throughout the state.
Winter Holdouts, Don't Worry! Many of Vermont's ski resorts stay open well into the spring season, offering a unique opportunity to enjoy the slopes in warmer weather. The snow conditions may not be as consistent as they are in the winter, but spring skiing can be a fun and festive experience, with events and activities such as pond skimming and outdoor barbecues. Many brave Vermonters & visitors can be seen skiing and snowboarding in summer gear. 
Vermont's Event & Social Scenes Comes Alive. Vermont also offers a wide variety of spring festivals and events. The Vermont Maple Festival is one of the most popular, featuring live music, crafts, and of course, plenty of maple syrup. The Vermont Sheep & Wool Festival is another highlight, celebrating the state's heritage of sheep farming and wool production. Other events include the Stowe Craft Brew Race, Vermont City Marathon, the Burlington Discover Jazz Festival, and the Vermont Cheesemakers Festival.
 The Infamous, 5th Season, Mud Season. While spring in Vermont can be beautiful and enjoyable, it can also bring some challenges. One of the most notable is the infamous mud season. As the snow melts and the ground thaws, Vermont's dirt roads can become muddy and difficult to navigate.
This can be a particular challenge for drivers, as vehicles can become stuck in the mud or cause damage to the road surface. To navigate the mud season, Vermonters often use four-wheel-drive vehicles or choose alternate routes to avoid the worst of the mud. Some towns and communities also impose weight restrictions on certain roads to help minimize damage.