1st State
to Introduce Civil Unions
1 Rep
in the House of Representatives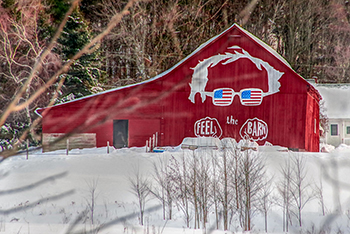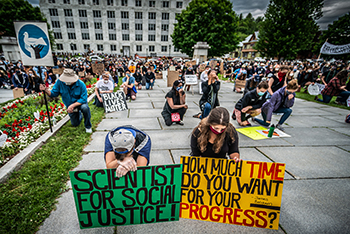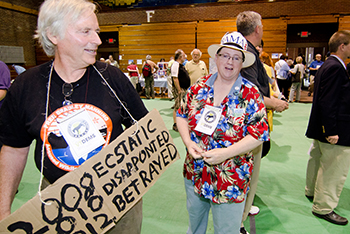 Vermont Politics: A Long History of Civic Enagement & Independent Spirit
Vermont has a long history of civic engagement and independent spirit that extends back before officially becoming a U.S. State. For a brief time, Vermont even declared itself an independent nation. The Vermont Republic had even drafted A constitution and issued its own currency, even though it always intended to join the union of states. Vermonters even played a key role in the Revolutionary War and even sent delegates to the Continental Congress. Vermont became the 14th state in 1791.
Vermonters believe in participating in democracy. Many Vermonters attend their annual Town Meeting in March or call their state or federal representatives about issues that matter to them. Seeing your US Senator or Representative in public is not uncommon, and our politicians generally take time to hear from their constituents.
Vermonters see voting as a civic duty and the state frequently ranks in the 10 states for Voter Turnout. In 2022, nearly 3 in 5 Vermont adults cast their ballots during the Mid-Term elections.
Citizen Legislature. Vermont Firsts.
Vermont has a 'citizen legislature' that typically meets five to six months a year to decide on issues. The statehouse, "The People's House," welcomes anyone to visit and even sit in chambers to watch proceedings. You can learn about our legislators and bills that are pending here.
Town Meeting is an annual tradition in March where people gather to hear from their local government officials and vote on their town budget.  
A Small State with Big Ideas
Even though Vermont is one of the smallest states in the country, it often "punches above its weight" on the national stage. In recent times, Vermonters have run for president in two separate elections (Howard Dean and Bernie Sanders). It is also known for its political firsts. The first state to ban slavery. The first to pass Civil Union into law in 2000, leading way to the legalization of gay marriage.
It is no surprise Vermont often ranks as one of the most eco-conscious states in America. Vermonters have long been committed to preserving the natural beauty of our state. Vermont passed a landmark law banning billboards in 1968 to preserve the state's natural beauty. Our small state even has a half-million acres of preserved land and is among the top states committed to renewable energy and energy efficiency.
Keeping our Politics Civil in Vermont
While an increasingly hostile political climate has marked many places across the country, Vermonters pride themselves on keeping political discourse civil. Vermont has three major political parties: the Democrats, the Republicans and a robust third-party, the Progressives. Despite Vermont's reputation as being one of the "bluest states in the nation;" Governor Phil Scott, a Republican, is highly regarded by Vermonters of all political affiliations.